Back to Instructors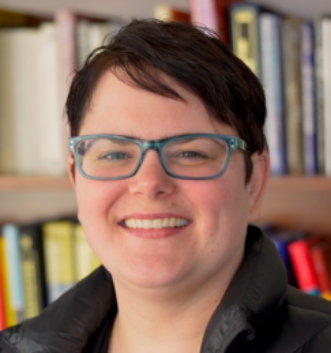 Bethany Bray
Bethany C. Bray, Ph.D., is Associate Director for Scientific & Infrastructure Development, Institute for Health Research & Policy at the University of Illinois at Chicago.
At the University of Illinois at Chicago, Bray serves as Associate Director for Scientific Outreach at the Center for Dissemination and Implementation Science, an interdisciplinary research center focused on the processes that promote or inhibit the adoption of evidence-based and empirically-supported interventions in real-life settings in the US and globally. Bray also serves as the Director of the Dissemination, Software, and Technology Core of The Methodology Center at Penn State.
Bray's research focuses on the development and application of advanced latent class modeling techniques to questions about the development of substance use, with a special emphasis on its relation to the development of comorbid risk behaviors, such as risky sexual behavior and gambling. Her technical work has focused on flexible approaches to adding predictors, outcomes, moderators, mediators, and inverse propensity score weights to latent class models.
Bray's work has been funded through the National Institutes of Health, the Alcohol Beverage Medical Research Foundation, and the National Center for Responsible Gaming. She has published articles in a variety of methodological and applied journals, such as Structural Equation Modeling, Methodology, Journal of Studies on Alcohol and Drugs, and Journal of Adolescent Health. Her work has won awards from the National Council on Problem Gambling and the National Center for Responsible Gaming.
Bray has taught graduate-level courses on research methods, psychometrics, and categorical data analysis. She has also taught hands-on workshops on latent class, latent profile, and latent transition analysis, as well as on programming in SAS and R. She has extensive experience presenting technical material to applied scientists.
You can visit her personal webpage here.