Instructions for using Zoom captions
When joining one of our livestream seminars, you now have the ability to view closed captions. Closed captions are available in English, but if you're attending live, you can also choose to translate the captions to your preferred language. The following languages are available for translation:
Chinese (Simplified)
Dutch
French
German
Italian
Japanese
Korean
Portuguese
Russian
Spanish
Ukrainian
To translate closed captions to your language of choice, first join the Zoom meeting via the link you received from Statistical Horizons.
Within the Zoom application, locate the grey Zoom menu at the bottom of your screen. Select the arrow next to "Show Captions".

*Note: You may first need to select "More" from the menu, and then "Captions".
Next, select the language you wish to view captions in.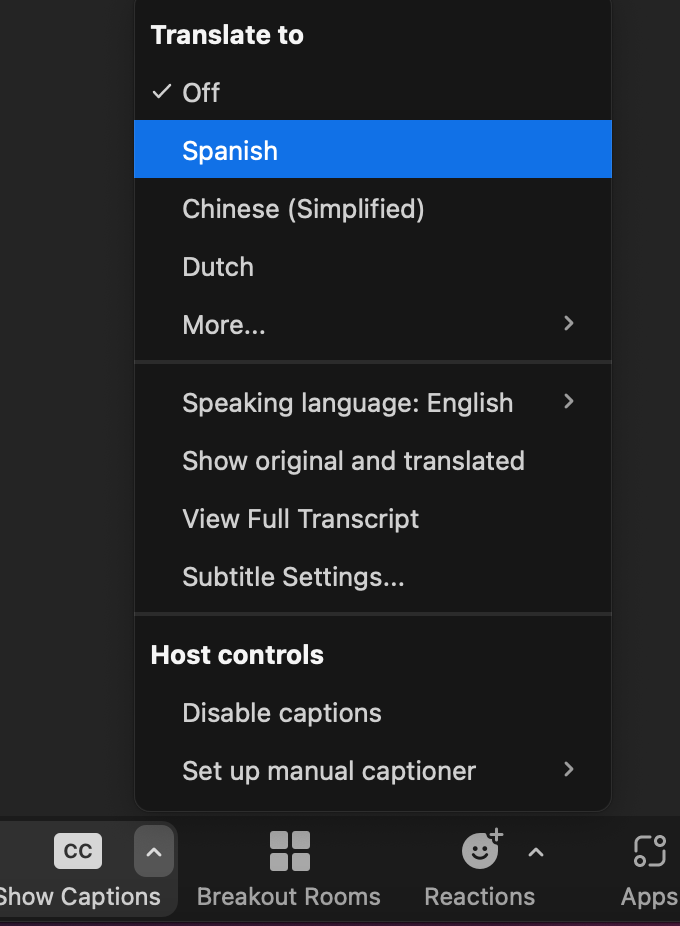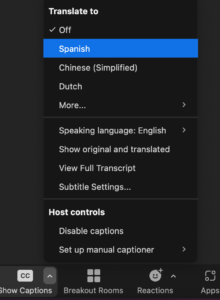 Click "Save".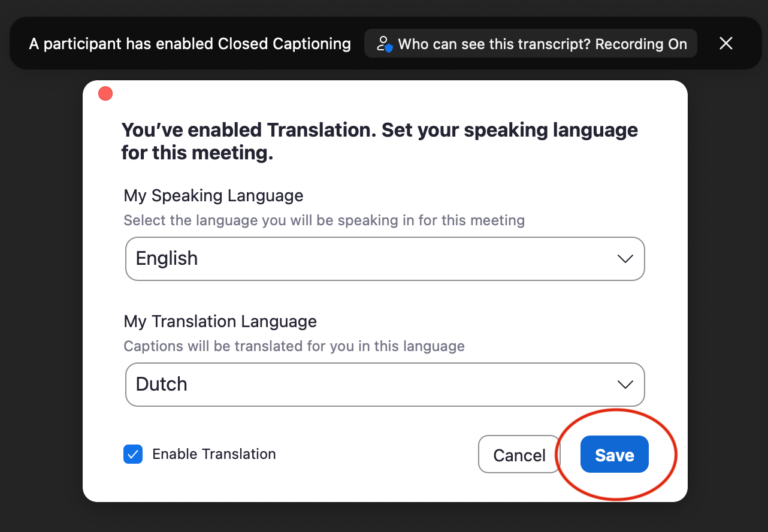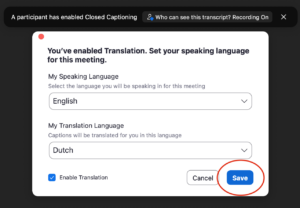 The captions will now appear in your preferred language.
You can also choose to see both the English and secondary language captions at the same time. Click the arrow next to "Hide Captions" and select "Show original and translated."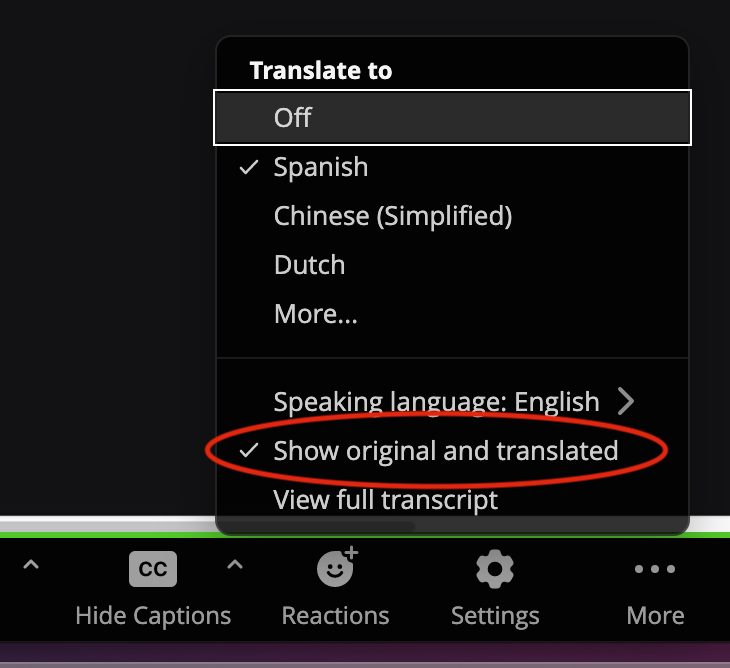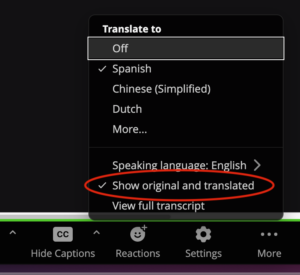 The translated captions will appear in orange, and the English captions will appear in white.


Finally, you may choose to download and save the full transcript at the end of the meeting. If you have "Show original and translated" selected, this download will contain captions in both English and the language you selected.
To do so, click the arrow next to "Hide Captions" and select "View full transcript". The transcript for the full session will appear in a sidebar on the right side of your screen.
Scroll to the bottom of the transcript and click the "Save Transcript" button. The transcript will download directly to your computer.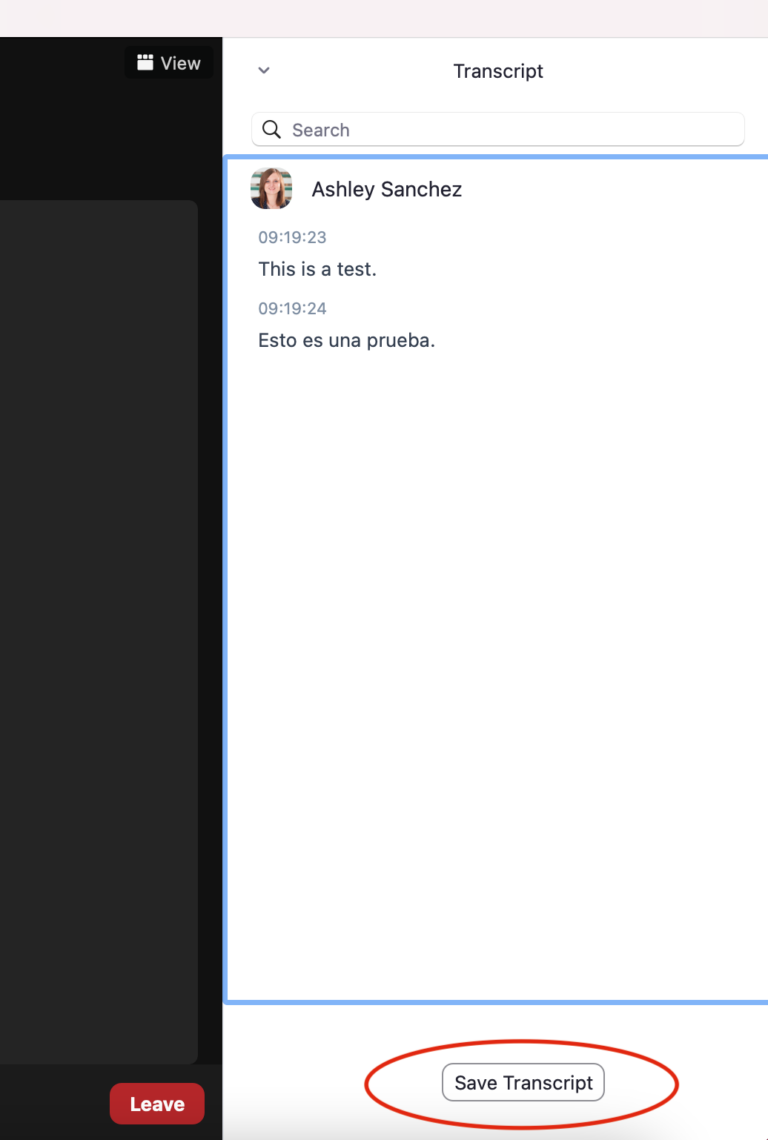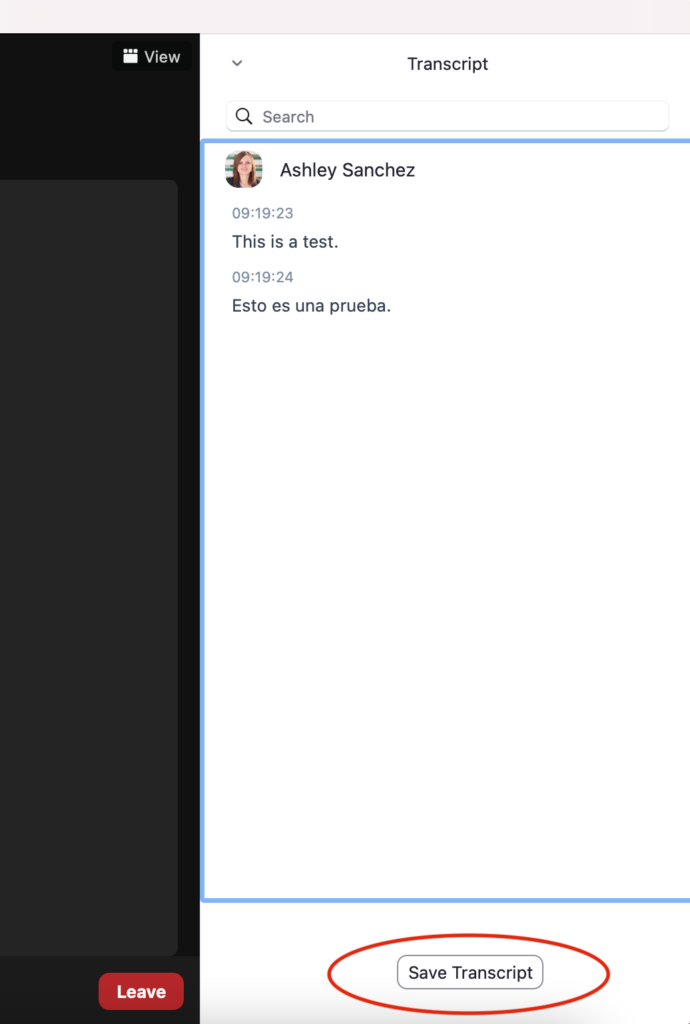 **Please note that translated captions are only available on live Zoom meetings at this time. If you're viewing the recorded sessions, captions will be available in English only. You may request a full transcript of each recorded session by emailing us at info@statisticalhorizons.com. That transcript can then be translated using your favorite translation software (like Google Translate).