Mediation & Moderation, October 2015
For Registrants: Here are materials and information that will help you get ready for the seminar.
---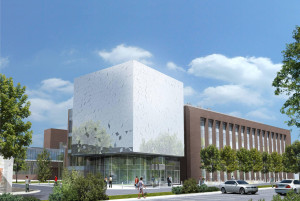 Time and Place.
The first session will begin at 9:00 a.m.on Friday, October 9, University of Limerick, Castletroy, Co. Limerick, Ireland. The room is located in the Analog Devices building on the second floor.  The room number is: AD2-010. This is a new building so it does not show on our campus map yet, but it is the part that says 'under construction' in front of buildings 17 and 18 on the map. The class will begin promptly, so please arrive about 10 minutes earlier to check in and get organized. Class will end around 5 p.m. on both Friday and Saturday.
Transportation. For travel information and directions, click here.
Food. There will be two coffee breaks- one mid-morning and the other mid-afternoon. Tea/coffee will be provided. No food will be served. A full list of campus cafes and restaurants can be found here.  We recommend the following: 
Stables Club – Serves food and beverages all day. Located in the social hub of the Student Centre.
Scholar's Club – The Scholar's Club offers food and beverages in a relaxed environment. 
University Arena Sports Club – Located adjacent to the University arena, the Sports Club is an ideal place for food and drink after a training session.
The Paddocks Restaurant – located in the Student Centre.
Plaza Café– Library Building, A good venue if you want a break from the study for a coffee and snacks.
Café Allegro– Foundation Building, Café Allegro is a comfortable, relaxed, quieter and sophisticated alternative to all other outlets on the campus. It has simple, great tasting baked goods served daily with a selection of salads and soups. 
Red Raisin– Starbucks & Subway, Main Building – Red Raisin is specifically developed to capture the essence and spirit of today's student. Drop in for a Starbucks Coffee or a great tasting Subway Sandwich. 
Eden Restaurant– Main Building, A welcoming destination for staff and visitors. The Main Restaurant is also targeted at students as an alternative, slightly more sophisticated venue to Red Raisins. 
Digital Materials. Data files and other materials used in the class will be distributed by USB thumb drive on the first day.  Participants who are not able to receive files in this fashion should contact the instructor (afhayes@gmail.com) up to 48 hours before the class to make alternative arrangements for file distribution.
This is a hands-on class.  You are strongly encouraged to bring your laptop with either SPSS Statistics (version 19 or later) or SAS (release 9.2 or later, with IML) already installed. SPSS users should ensure their installed copy is patched to its latest release. SAS users should ensure that the IML product is part of the installation.
A power outlet will be provided at each seat, internet access is not guaranteed.
If you need additional information, please give us a call (1-610-642-1941) or send an e-mail message to mary@statisticalhorizons.com.