Longitudinal Data Analysis Using Stata, May 2017
For Participants: Here are materials and information that will help you get ready for the seminar.
---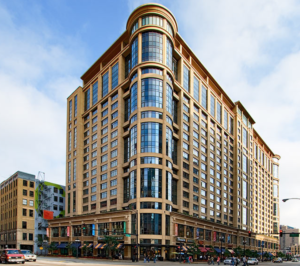 Time and Place. The first session will begin at 9:00 a.m. on Thursday, May 18, in the Loop Room at the Conference Chicago at University Center, 525 South State Street, Chicago, Illinois 60605. If possible, try to arrive about 10 minutes earlier to check in and get organized. Class will end around 5 p.m. on both Thursday and Friday.
Transportation and Parking. Directions can be found here. A list of parking garages can be found here. 
Computers. To do the exercises, you will need to bring your own laptop with a recent version of Stata (or SAS) installed. Stata releases 12-14 should all work fine, but earlier versions of Stata will lack some of the functionality demonstrated in the seminar. Seminar participants who are not yet ready to purchase Stata could take advantage of StataCorp's 30-day software return policy and obtain Stata 14 on a trial basis. Outlets and Wifi internet access will be provided.
Wifi Instructions:
Network: Conference
Password (case sensitive): 2conference 

Materials. Files for download are available here. The files are available in SAS or Stata. Downloads must be completed PRIOR to the course.
SAS Notes. If you would like a copy of the SAS version of the course handout, please notify christina@statisticalhorizons.com by Monday, May 15th. You will receive an electronic copy of the SAS notes. Stata notes will be distributed to everyone in hardcopy form on Thursday morning before the class. 
Food. Coffee and tea will be served in the morning.
The following restaurants/convenient stores are located next to Conference Chicago:
7-Eleven
Epic Burger
Panera
Spang-lish
Panda Express
Wing Stop
If you need additional information, please give us a call at (1-610-715-0115) or send an e-mail message to christina@statisticalhorizons.com.