Back to Instructors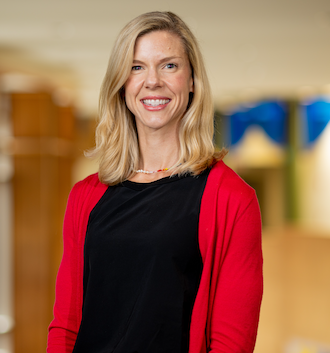 Kelley M. Kidwell
Kelley M. Kidwell is Associate Professor and the Associate Chair of Academic Affairs of Biostatistics at the University of Michigan.
Kidwell has extensive experience in the design and analysis of clinical trials. Her particular expertise is in sequential, multiple assignment, randomized trials (SMARTs), and more novel trial designs.
Over the past ten years at the University of Michigan, she has been a member of the Cancer Center Biostatistics group and the Clinical and Translational Science Unit, and is currently the Director of the Digital Data Coordinating Center for the Department of Anesthesiology.
Kidwell has collaborated across a wide variety of fields, including oncology, mental health, and rare and chronic diseases. She has been the principal investigator of two Patient Centered Outcomes Research Initiative (PCORI)-funded contracts developing methods for SMARTs applied to rare diseases and incorporating patient preferences, and a Food and Drug Administration (FDA) Broad Agency Announcement contract developing design and methods for small sample SMART designs.
Kidwell is on the Clinical Trial Advisory Board of PCORI. She has served as a co-investigator on many NIH- and foundation-funded projects, including 7 NIH-funded SMART designs. Kidwell has over 130 publications across statistical and medical journals and two book chapters about SMART designs. Kidwell is a standing member of the NIH Analytics and Statistics for Population Research Panel A (ASPA) study section and has reviewed and is a consultant for clinical trial designs with PCORI.
You can visit her university webpage here.
You can visit her personal webpage here.