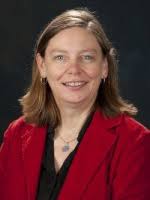 Ann O'Connell
Ann A. O'Connell, Ed.D., is Professor of Quantitative Research, Evaluation and Measurement at The Ohio State University. Her research focuses on complex and multilevel analyses, particularly for methods involving dichotomous, ordinal, or count outcomes.
---
Dr. O'Connell received her B.A. in mathematics from Western New England University, her M.S. in statistics from the University of Connecticut, and her doctorate from Columbia University Teachers College in New York City.
Dr. O'Connell is engaged in a variety of projects to improve the methodological skills of applied researchers, both in the U.S. and internationally. She currently directs the Graduate Interdisciplinary Specialization in Quantitative Research Methods at OSU. In 2013-14 she was a Fulbright Scholar in Ethiopia where she taught statistics and methodology courses at Addis Ababa University. She recently led a Master Class on Building Capacity in Quantitative Research through International Cooperation and Partnership at the Higher Education Forum for Africa, Asia and Latin America.
Ann has authored more than 75 peer-reviewed articles and book chapters. She is the author of Logistic Regression Models for Ordinal Response Variables (2006) and the co-editor of Multilevel Modeling of Educational Data (2008). She is currently editing Multilevel Modeling Methods with Introductory and Advanced Applications with her colleagues D.B. McCoach and B. Bell.
In 2014 she received the Educational Statisticians' Outstanding Service Award from the American Educational Research Association.
You can visit her university page by clicking here.